| | |
| --- | --- |
| GANNA, Varese - Italy. | ^ back to guida ciclomotori da Italia. |
- - - - - - - - - - - - -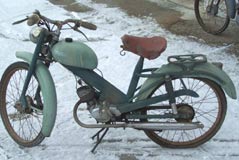 Ganna moped. NSU motor.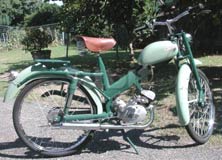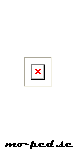 Ganna moped Bj.62

Sachs motor.

AGIP advisement in TEMPO magazine, 1962.

| | |
| --- | --- |
| Ganna moped mit NSU motor. | [NSU-Werke Aktiengesellschaft, Neckarsulm.] |
Ganna factory (1923-????) in Varese (Italy) manufactured bicycles, motorcycles and a few moped models. The moped on the
photos is equipped with a NSU engine. I have "heard" Ganna also used Puch, Sachs and Minarelli engines but I don't really know.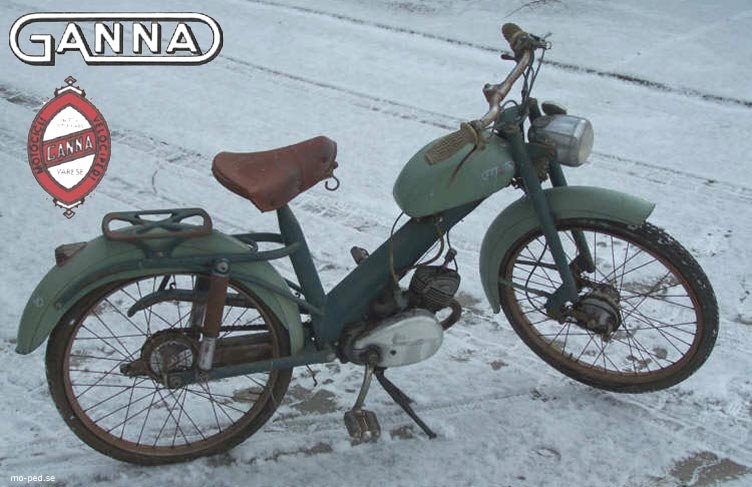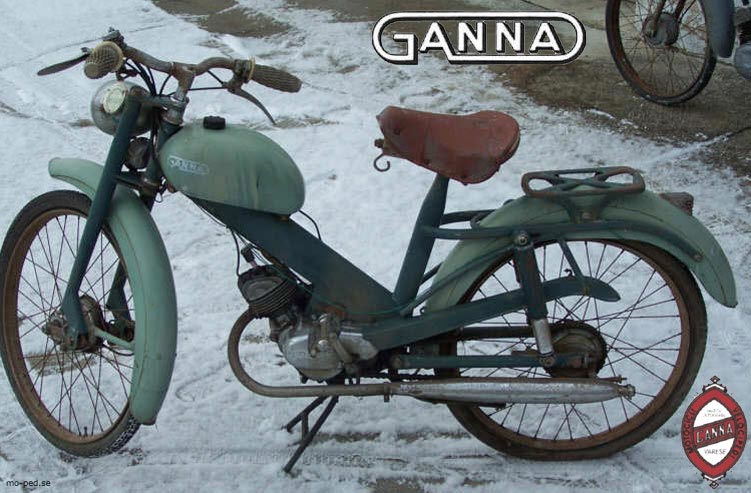 | | | |
| --- | --- | --- |
| 1962 | Ganna moped | |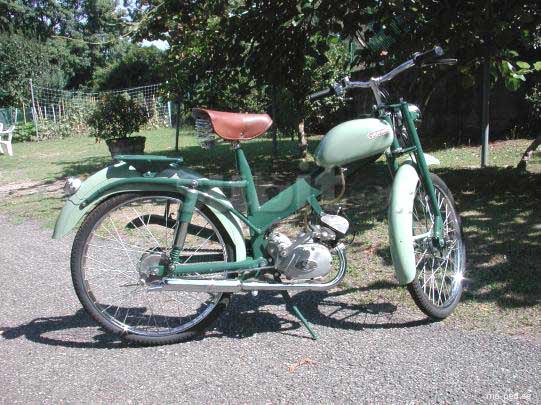 AGIP

il cane a sei zampe fedele amico

dell'uomo a quattro ruote

vi aspetta e vi accompagna

su ogni strada

SUPERCORTEMAGGIORE è il super insuperabile
| | |
| --- | --- |
| la potente benzina Itallana | |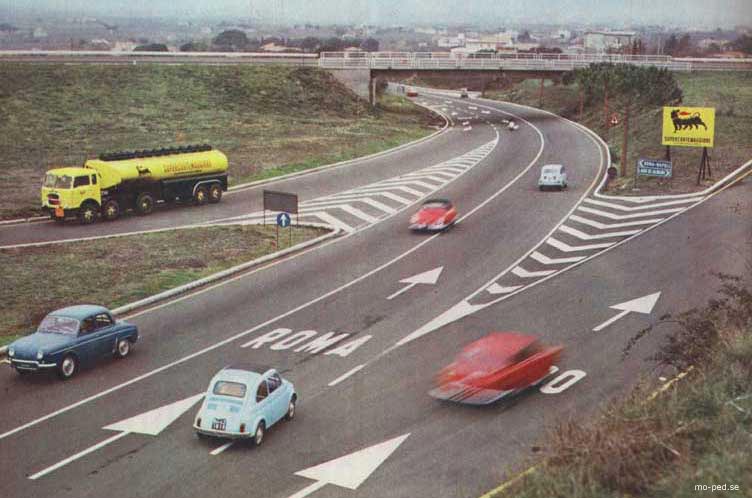 sempre