| | |
| --- | --- |
| HOENSON D. Hoenson & Co NV, Amsterdam. Continuation of the Dutch brand Ranger. | ^ NL main. |
- - - - - - - - - - - - -
| | |
| --- | --- |
| Hoenson is equipped with HMW-, Express- or Myster engine. | Import of Italian auxiliary engine Gioiello. |
N1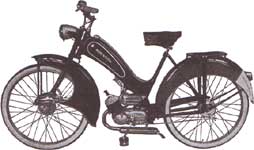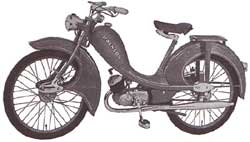 N2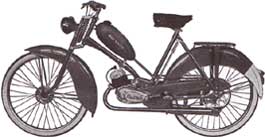 | | | | |
| --- | --- | --- | --- |
| 1955 | Hoenson Super de Luxe, motor Express, 2 gear. | | [Expressmotor: Express Werke A-G. Neumarkt.] |
HOENSON SUPER DE LUXE 49 cc EXPRESS Particuliere prijs f 585.
New for the Netherlands is 49 cc Express engine, manufactured by the oldest bicycle manufacturer in the continent
Express Werke AG., Neumarkt. Express won International Bromfiets rally Europe 1954, Carl Virneberg traveled here a distance of 5109 km. The Express engine is among one of the best-selling engine in Germany, also a success in Denmark, Sweden and even in Italy, famous for it's own engines
Hoenson / Express: Well-kept chassis with Peerless fork, frame tank, wide fenders streamlined, suspended saddle. chrome exhaust, side stand, patented chain tensioners, 25 "wheels, make Hoenson Express to one of the most modern of our time.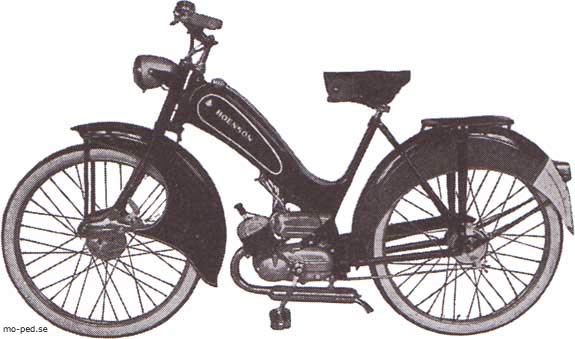 Super de Luxe



| | |
| --- | --- |
| 1955 - Hoenson Super de Luxe, motor Express, 2 gear. | [Compare: Radexi II, Express Werke A-G. Neumarkt.] |
HOENSON SUPER DE LUXE EXPRESS 49 cc with 2 gears Private f 650 price.
23 "wheels, a moped with excellent quality and with all the luxury of a modern moped.
The Express Hoenson with 2 speed is the big success in 1955.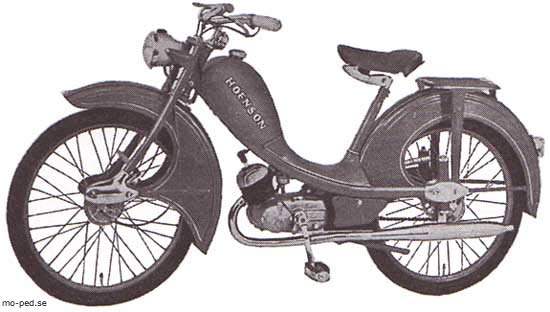 Super de Luxe




| | |
| --- | --- |
| 1955 - Hoenson Super de Luxe, motor Myster 49cc (France). | [Compare: Hoenson. ● Ranger. ● Velenzo Bromzo.] |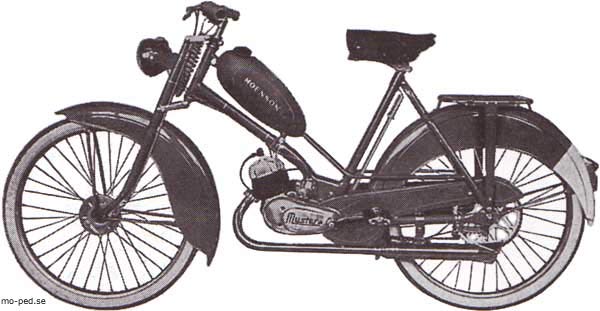 HOENSON SUPER DE LUXE 49 cc MYSTER Particuliere prijs f 495.
Myster motor is from the French motor industry. A very successful design, which also very beautiful design and excellent technical characteristics, is sold in the Netherlands with great success. The Hoenson moped, with 25 "wheels, belongs to a class of its lowest priced mopeds in luxury - a modern moped, as requested by the public.
| | |
| --- | --- |
| | Myster en product van de F.M.L. Fabrieken, Parijs (se: Velenco Bromzo.) |