En av de snyggaste moped modeller som tillverkats i Sverige. Väl
avvägd balans mellan olika detaljer.
"Tufft" stuk på bakdel, tanken är -lagom stor. Urtjusig moped !
One of the most beautiful mopeds made in Varberg by Monark.
The design of different details are in very good promotion.
Rear light is heavy!
Photo: Augusti 2000.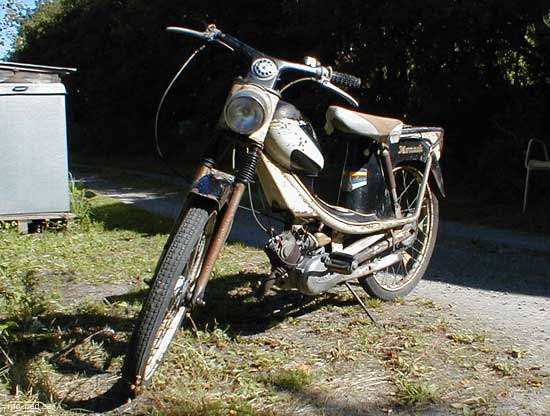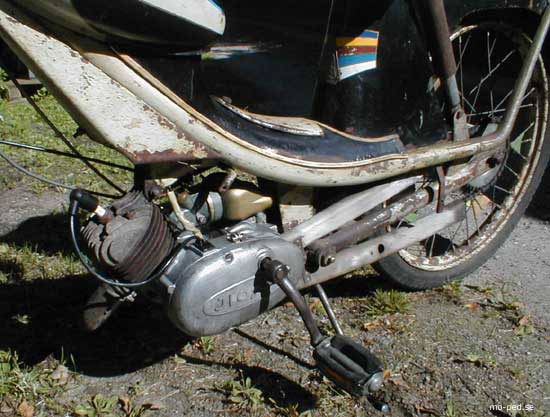 Monark Typ: VoV1232 JLO-MOTOR Rockwell, Pinneberg / Hbg, Typ G50, Hubr 49cm3, PS/n1.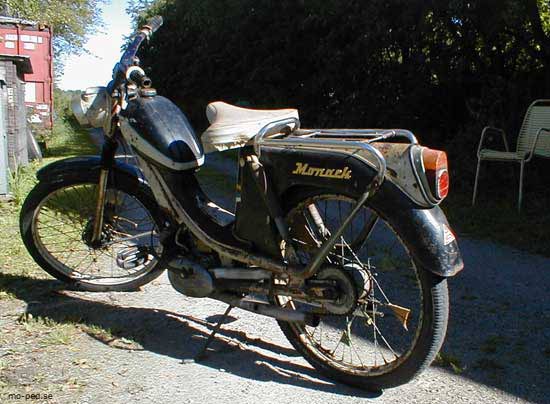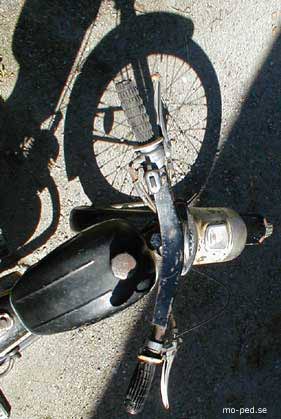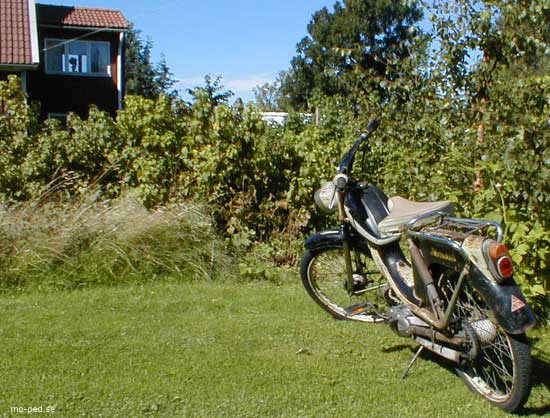 The beautiful Monark in my garden, its equipped with the JLO engine G 50.
1 hp, kick-start. Two gears hand maneuvered.
Front federing telescope, rear swing.
Swing-saddle.
Wheels 23" x 2,25".
Available colors red, blue, black, blue-grey and brown.